Who We Are
Lewis Crane and Hoist has consistently set the bar for quality equipment and reliable turnkey service. Since we opened our doors we have refined the ability to seek out and locate the most technologically advanced manufactures of rugged construction equipment offered. Whether your need is temporary or permanent, construction or industrial; Lewis Crane and Hoist has a multitude of solutions and experience to solve your every need.
Cranes
Lewis Crane and Hoist, a solutions provider will sell, lease, operate, service, and maintain new and used tower cranes, personnel/material elevators, derricks, and mobile cranes throughout the southern United States.
Hoists
Lewis Crane and Hoist provides turnkey services with the most comprehensive packages available from Cad deisgn, Job site layout, climb sequences and safety analysis.
Turnkey Services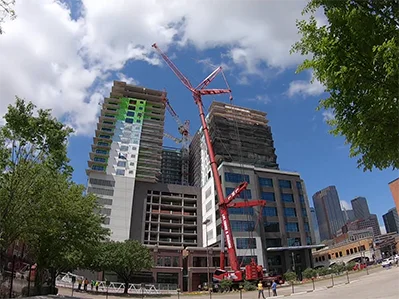 Lewis Crane and Hoist also provide complete rigging services, engineering/foundation tie-in design, drafting services, and specialized transportation. We can quickly mobilize our personnel and equipment to the job site for maximum efficiency. We offer all the required equipment, accessories, and
CONTACT US
LEWIS CRANE & HOIST
Your complete turnkey provider for your construction project. Full fleet of Tower Cranes and Hoists, Heavy Hauling, and Cadd designing.